After crossing the Drake Passage, the peninsula of the White Continent opens up to you with its scenic wonders.
There are many trips we can love, but Antarctica will undoubtedly stay in your memory forever. A destination out of the ordinary and of breathtaking beauty, it is in small groups that it is 100% appreciated.
Following the footsteps of extreme explorers
After William Smith's first sighting of the southern continent in 1819 and the keen interest shown by seal and whale hunters, Antarctica experienced its Heroic Age of exploration from 1895 to 1922.
The heyday of Antarctic polar exploration began with the adventurous expeditions that arose out of Smith's discovery. Among them we can cite those of Fabian Gottlieb von Bellingshausen, Edward Bransfield, Mikhail Lazarev, Jules Dumont d'Urville, James Weddell, Charles Wilkes, James Clark Ross and Mercator Cooper.
The acceleration of these expeditions was spurred in 1893 by biologist John Murray and explorer Carsten Borchgrevink. This second stage culminated among others with the daring expeditions of great names in polar exploration such as Jean-Baptiste Charcot, Ernest Shackleton, Adrien de Gerlache, Otto Nordensjköld, and the tragic race of the first quest for the South Pole between Roald Amundsen and Robert Falcon Scott.
Although motivated by fame and the achievement of world premieres, the interest is also scientific. Learned societies and private funders in turn unblock funds to carry out new expeditions and discoveries, hoping to see their country appear on the front of the international stage.
Originally uninhabited, Antarctica is now occupied all year round by military and scientific bases of different nationalities whose teams take turns each year. The territorial claims being frozen by the Antarctic Treaty of 1959, this neutral and international continent is devoted to peace and science.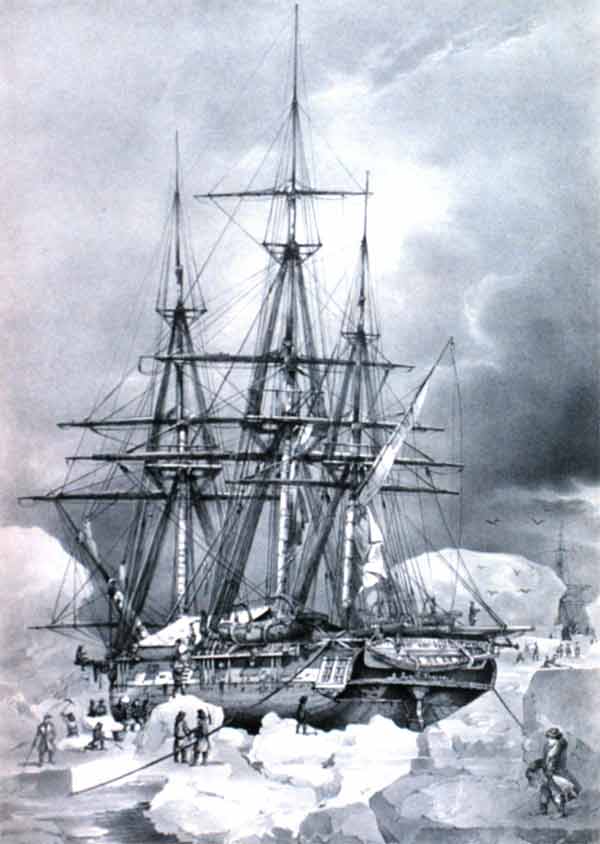 "Astrolabe" watering on Antarctica, on 6th February 1998 (Dumont D'Urville).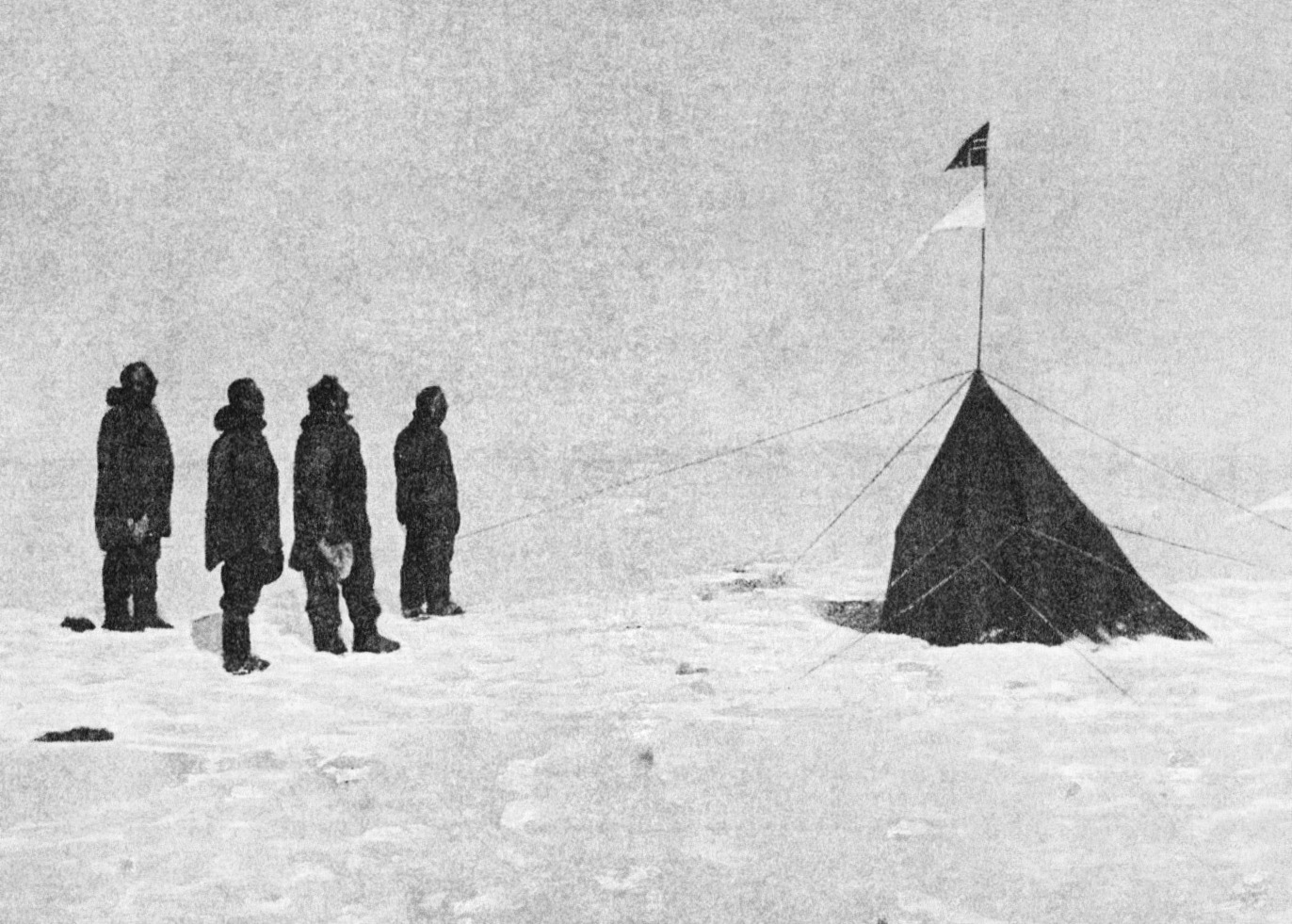 Roald Amundsen, Helmer Hanssen, Sverre Hassel et Oscar Wisting at the South Pole on 17th December 1911.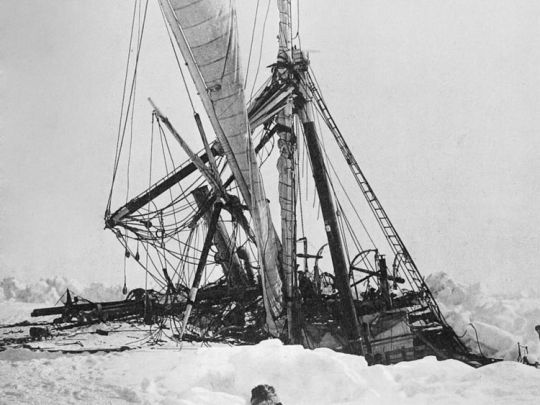 Endurance, Shackleton's schooner, destroyed on spring 1915.
A massive natural reserve
The Antarctic continent is protected by the Convention on the Conservation of Antarctic Marine Living Resources and a number of international treaties supporting biodiversity and low-impact tourism.
Watch this video, filmed by our friend and collaborator Florian Ledoux, award winning photographer of BBC's  Nature TTL Photographer of the Year 2020 .
With a fauna made up of over 400 species of fish, 40 species of birds and 8 species of cetaceans and pinnipeds, Antarctica is teeming with life.
The Antarctic waters represent also one of the most productive marine environments in the world. Aware of the need to preserve this heritage for the future, Williwaw Expeditions respects the code of conduct and the rules imposed by the International Association of Antarctic Tour Operators (IAATO).
Melchior Islands, the Gerlache Strait, Paradise Harbour, the scenic Lemaire Channel, Argentine Islands, Neumayer Channel and more, always with the attention to not running too fast and enjoying each moment.
In Antarctica we will be living in an absolutely different world, almost all white, with a typical temperature between -3ºC and +3ºC in summer and many sunny days. Not too bad for cold if there is no wind. But… when it picks up, the chill factor makes it feel much colder. On the other hand, some people say that there is no such thing as "cold", just wrong clothing!
The trip starts from the city of Ushuaia (Argentina) and lasts 28 days. The crossing from the Drake Sea to the White Continent takes between 3 and 4 days. This stage alone is an event as it involves passing close to Cape Horn, or even staying there waiting for the right weather window.
This southern ocean sea, also known as the Drake Passage, has always been known for its poor conditions. Thanks to increasingly precise weather forecasts, navigation is now much safer. This does not always prevent the adrenaline associated with difficult conditions, making the crossing more thrilling.
Interest in the Antarctic fauna already begins during this stage as we already meet many pelagic birds there such as the storm petrel, the Cape petrel and the black-browed albatross. With them also sometimes visits us the Wandering Albatross, the bird with the largest wingspan on the planet, around 3.6 meters.
We get to see ice and snow on peaks all over the world, but only a few places offer you the spectacle of floating icebergs exceeding the size of a house, glaciers crashing into the sea and sometimes the sea ​​itself frozen. And of course, all around you, the story of the discoveries and explorations carried out over the past two centuries.
Fortunately, the era of the seal hunt in Antarctica is over (that of whales unfortunately not), and the land is filled with seals, colonies of penguins, cormorants and whales. There are few places on Earth where life thrives like it does here.
An unexpected encounter with whales or any other exceptional event will not be set aside to respect a predefined itinerary, except in cases of force majeure. With the necessary respect and in accordance with the regulations aimed at preserving the territory, we will be able to approach them and enjoy this moment in silence, taking a photo or simply keeping this experience in you forever.
As for the return trip, we follow the weather forecast 10 days in advance to find the best window for the second crossing. Depending on the deadlines, after so many white landscapes we can enjoy a few days in the Patagonian green islands before arriving in Ushuaia.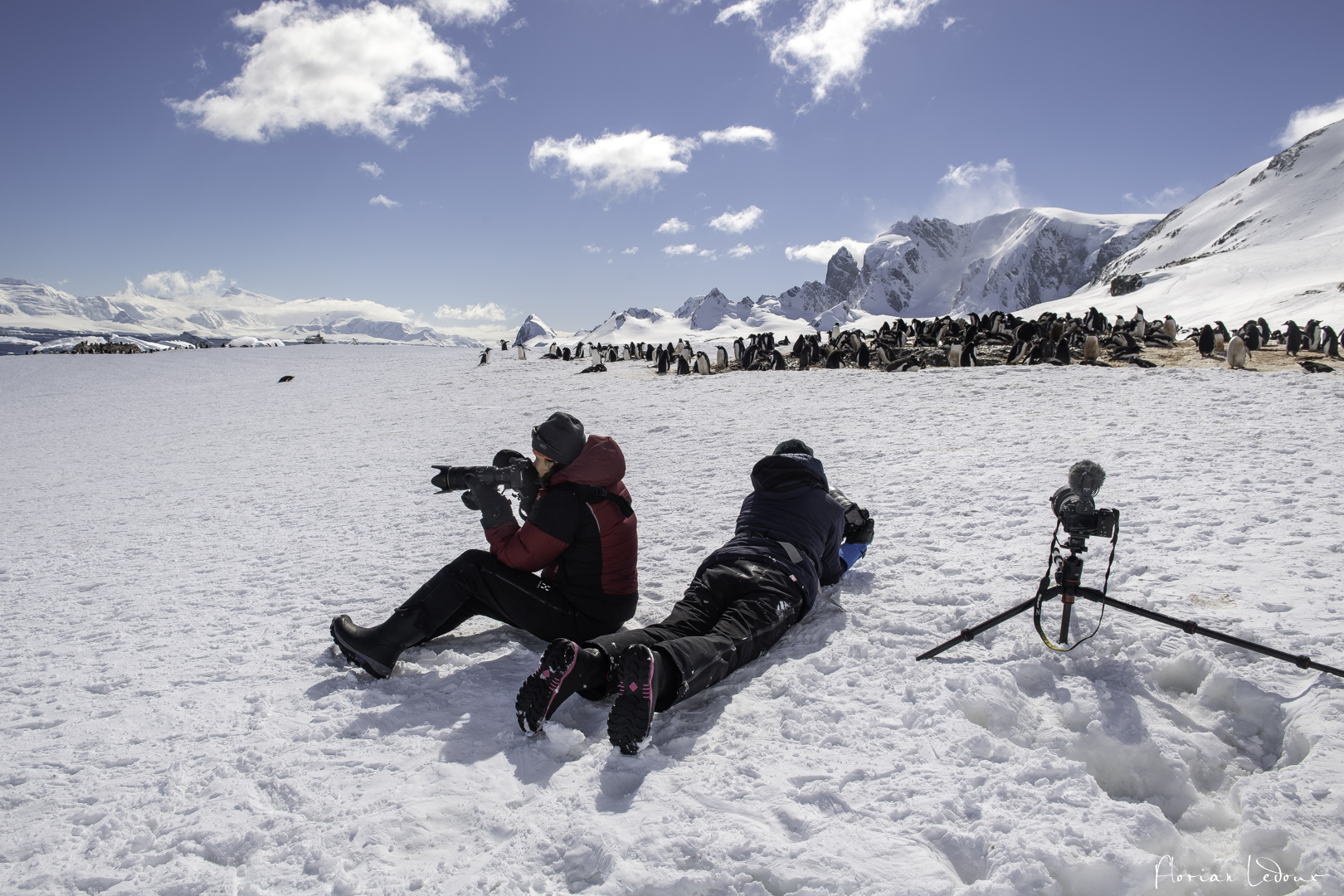 Watch
Regard, photograph or record fauna around. Aside, as a support for your interests we have binoculars and magnifying glasses on board.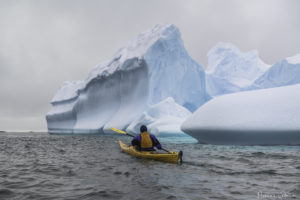 Kayak
On board a kayak you can slalom between the icebergs or evolve with a group of penguins swimming around you: an incomparable experience.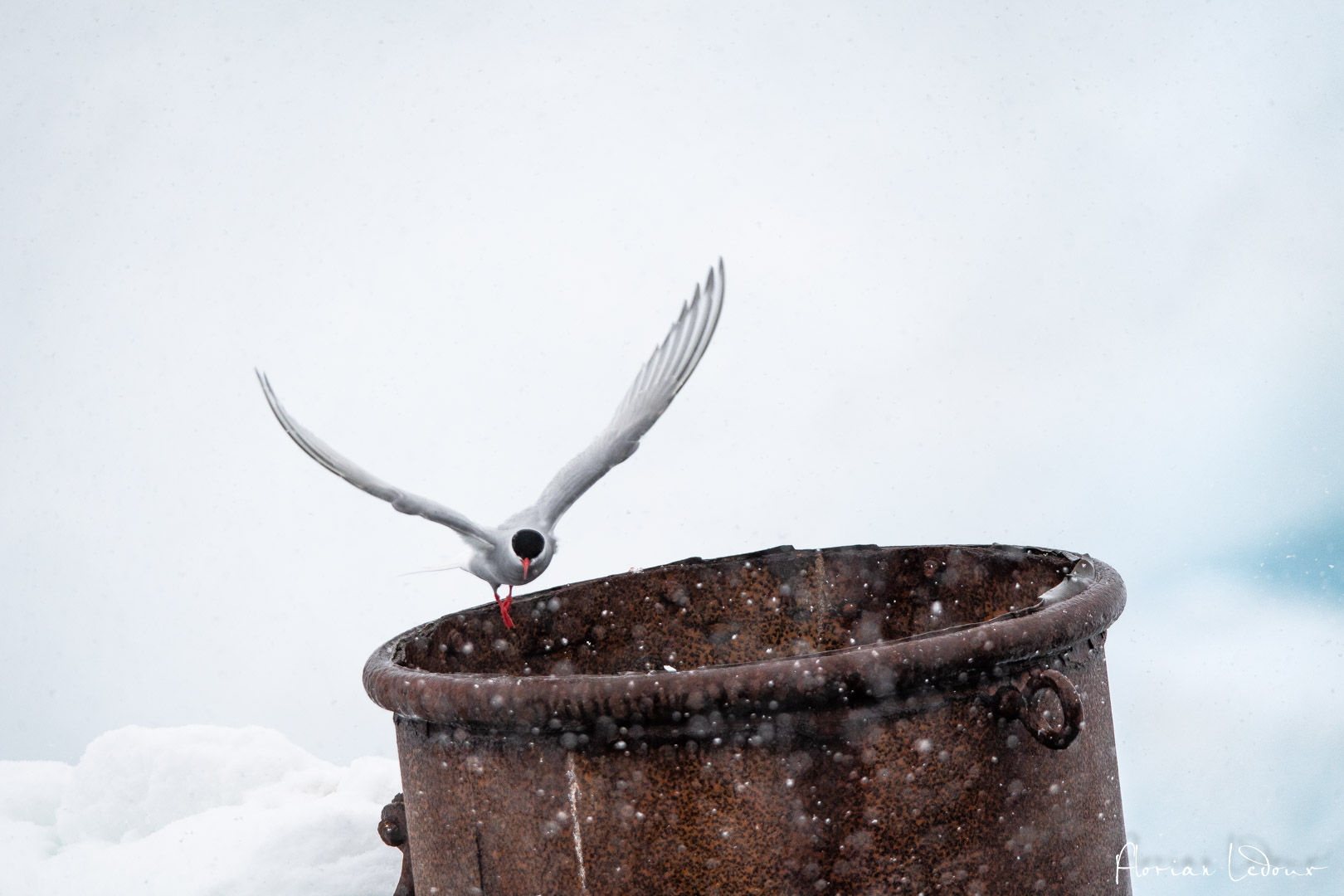 Meet
Scientific and military bases of several countries are close to our itinerary. We visit some of them and their teams during our voyage.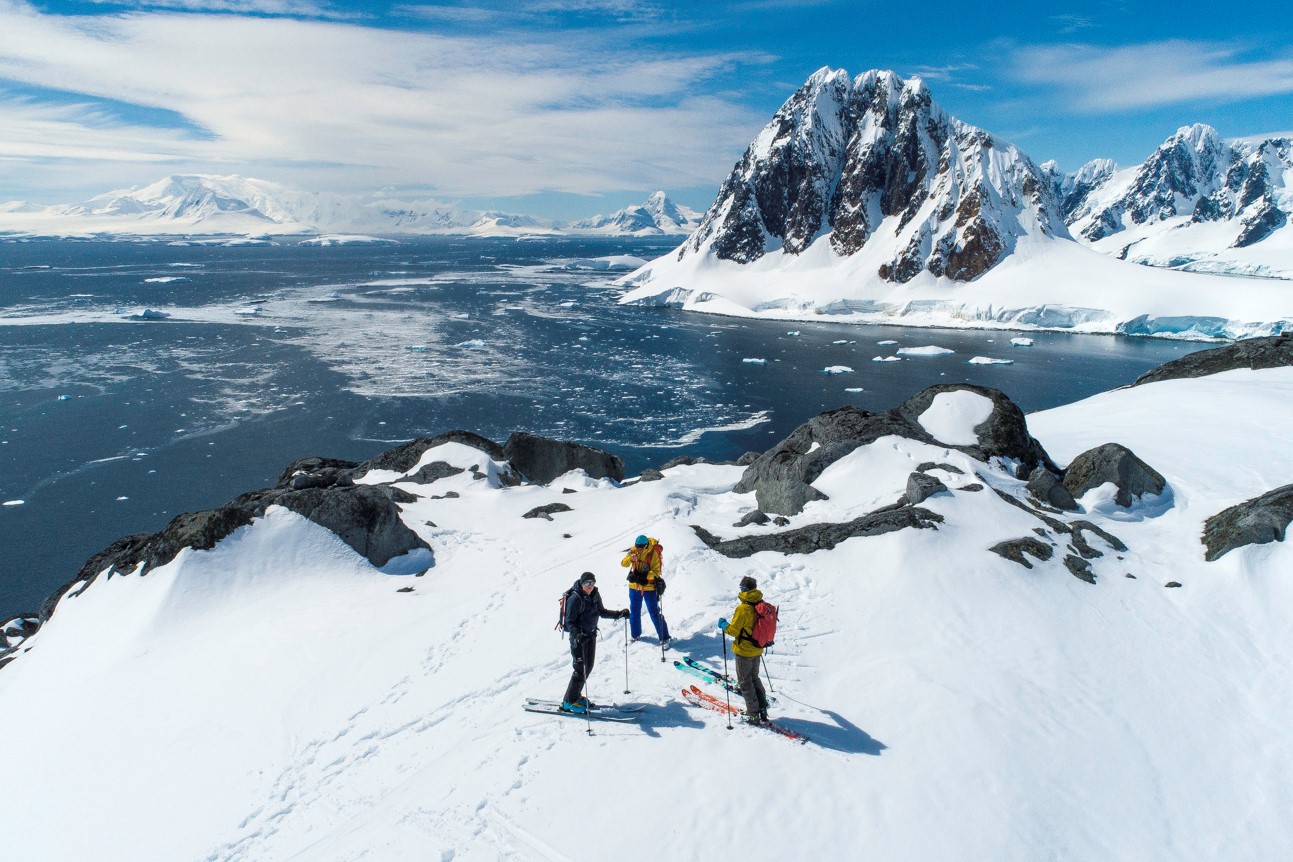 Ski*
Skiing is possible and very unique in Antarctica, but it can only be done in a few areas due to seracs, cracks and crevices.
* For a ski-oriented trip we can arrange a mountain guide to expand possibilities.
Do you want to live the unforgettable experience of exploring the White Continent by sailboat?
For 28 days we will take you there between November and March.