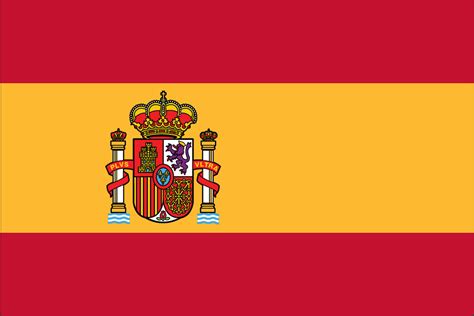 From https://travelbans.org on October 27, 2020.
Passengers that can enter Spain:
Nationals and residents of the European Union and Schengen Area member states, Andorra, Monaco, San Marino, United Kingdom or the Vatican,
Passengers holding a long-term visa issued by a Schengen Area member state, provided they are travelling on their way to these countries,
Residents of Australia, Canada, Georgia, Japan, Korea (South), New Zealand, Rwanda, Thailand, Tunisia, Uruguay or China (provided the country has reciprocated this arrangement) with supporting documents, provided they have departed directly from their country of residence, have transited exclusively through these listed countries or have only carried out international airport transit in countries not listed,
Healthcare professionals, including health researchers and elderly care professionals,
Staff of diplomatic, consular, military missions, civil protection, humanitarian organisations or international organisations if they are travelling to exercise their duties,
Essential personnel such as crew members, humanitarian workers, or who work in freight transport,
Passengers travelling for documented reasons of force majeure, need or family emergency, provided holding supporting documents,
Highly skilled workers whose labour is necessary and can not be performed remotely, including participants of high-level sports competitions taking place in Spain,
Students studying in a Schengen Area member state with a residence permit or visa, provided they are travelling to countries in which they are studying in during or within 15 days prior to the academic year.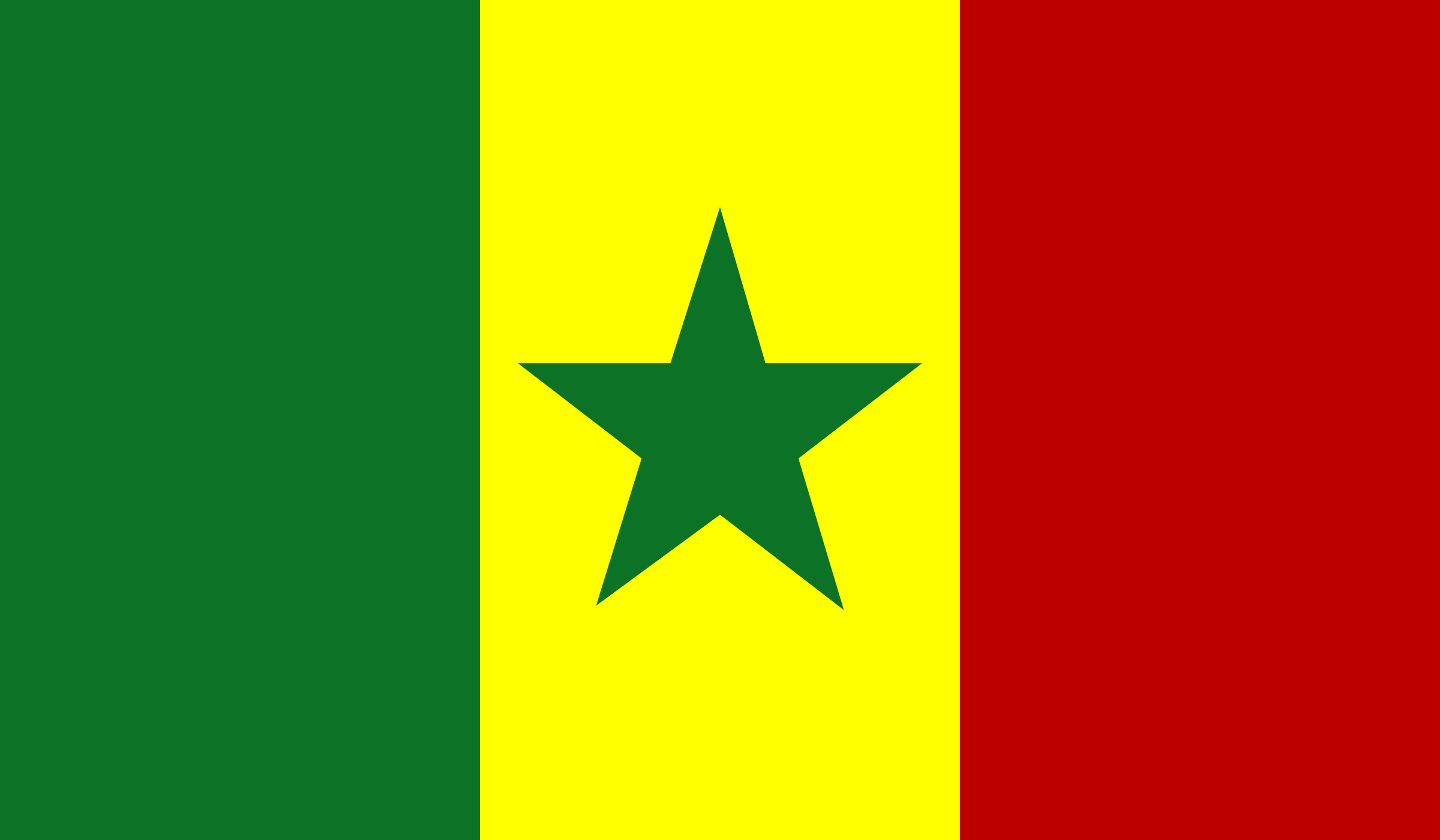 From the Bordeaux consulate on October 27, 2020.
You need an authorization from the consulate and a pcr test of less than 7 days or doing it at arrival.
From https://travelbans.org on October 27, 2020.
Passengers that can enter Senegal:
Nationals of Senegal,
Passengers holding a residence permit issued by Senegal,
Nationals of Benin, Burkina Faso, Cape Verde, Cote d'Ivoire, Gambia, Ghana, Guinea, Guinea-Bissau, Liberia, Mali, Mauritania, Nigeria, Sierra Leone or Togo,
Passengers in transit,
Passengers residing in a country that has reciprocated this arrangement,
Diplomats and staff of international organizations,
Passengers invited by the government or international organizations,
Health professionals and researchers in the health field,
Military personnel,
Civil protection personnel on duty,
Passengers travelling for urgent reasons,
Passengers travelling for humanitarian reasons,
Passengers studying in Senegal,
Highly qualified passengers, provided their employment is economically necessary and their work cannot be postponed or carried out abroad,
Passengers authorized by a competent authority mandated by the government of Senegal.
Senegal International Restrictions:
From 15 July, borders re-opened for international flights. Land and sea borders remain closed, except the Senegal-Gambia border which is now open. The majority of international airlines have resumed commercial routes. The government of Senegal has said airlines are not allowed to carry foreign nationals from countries who have put in place travel restrictions for Senegal unless they are ordinarily resident in Senegal, diplomats, military, health professionals and other specific professional categories. Despite this, some airlines are only allowing foreign nationals with proof of residency in Senegal to travel. It is important to note that some airlines only accept a full residency card, and not a 'récépissé', although the government of Senegal have confirmed that a 'récépissé' is proof of residency. You should check with your airline before travelling. To enter Senegal, you must provide a negative test dated no more than 5 days earlier, issued in the country where you started your trip and authorised by that country or a recognised health organisation. If this is not possible, you will need to declare that you have no symptoms and accept having a test done on arrival, if deemed necessary. This would be at your cost. If you have symptoms of COVID-19 or test positive, you will be taken into Senegalese health care. You must also complete and submit a 'Public Health Passenger Locator' form on arrival in Senegal. You'll need to submit this form at border control. You can access the form on the Dakar Airport website. If you are entering or leaving Senegal, you can pay for a COVID-19 test, at a cost of 40,000 CFA, at the following locations: L'Institut Pasteur de Dakar, 36 Avenue Pasteur or on the VDN; L'IRESSEF (Institut de Recherche en Sante , de Surveillance Epidemiologique et de Formation; Le Laboratoire de Bacteriologie-Virologie, Hopital Aristide le Dantec, 30 Avenue Pasteur; Le Laboratoire de l'Hopital militarie de Ouakam, Km 8, route de Ouakam.
Internal Restrictions:
There is no restriction on travel between regions, and authorisation is not needed to travel between regions. Internal flights have also restarted. Masks must be worn at all times in public areas and when travelling, including in a private car if there are two or more people in the car. The national state of emergency ended on 30 June. The curfew no longer applies. Hotels are open.
There is no longer a ban on gatherings such as marriages, baptisms and funeral ceremonies. Public access to beaches, sports fields, public spaces and theatres is now allowed, although larger venues, such as stadiums, remain closed. As of 9 October, bars and nightclubs in Dakar are now open. Restrictions on accessing beaches in Dakar have also been eased. Religious sites are open. Since June, restaurants and gyms have been free to open to visitors, but social distancing must be respected.
From Madrid embassy on October 26, 2020.
The opening of the international airport is scheduled for November 1.
It will be necessary to provide a pcr test of less than 72 hours or doing it at arrival.
From https://travelbans.org on October 27, 2020.
Latest News: Land border with Senegal is open, flights remain limited; negative COVID-19 test needed for entry (Gov.uk.20.10.2020). Government relaxes travel restrictions, plans to open some nonessential places; Banjul International Airport will reopen no later than 31 October (The Point, 12.10.2020)
International Restrictions:
Commercial flights to and from The Gambia remain very limited. The Gambia's airspace is closed, except to medical cargo flights and essential supplies. The land border with Senegal is open. To enter The Gambia, you will need to show a negative COVID-19 test taken no more than 72 hours before you travel to Ministry of Health officials upon arrival. Failure to present a negative COVID-19 test taken no more than 72 hours before you travel to Ministry of Health officials will result in you being tested and quarantined for 14 -days at your own cost. Additional surveillance and detection mechanisms have been put in place at Banjul International Airport and various points of entry along The Gambia's border.
Internal Restrictions:
All facilities in The Gambia are open. Social distancing measures should be applied. You should check with the local authorities on the current restrictions.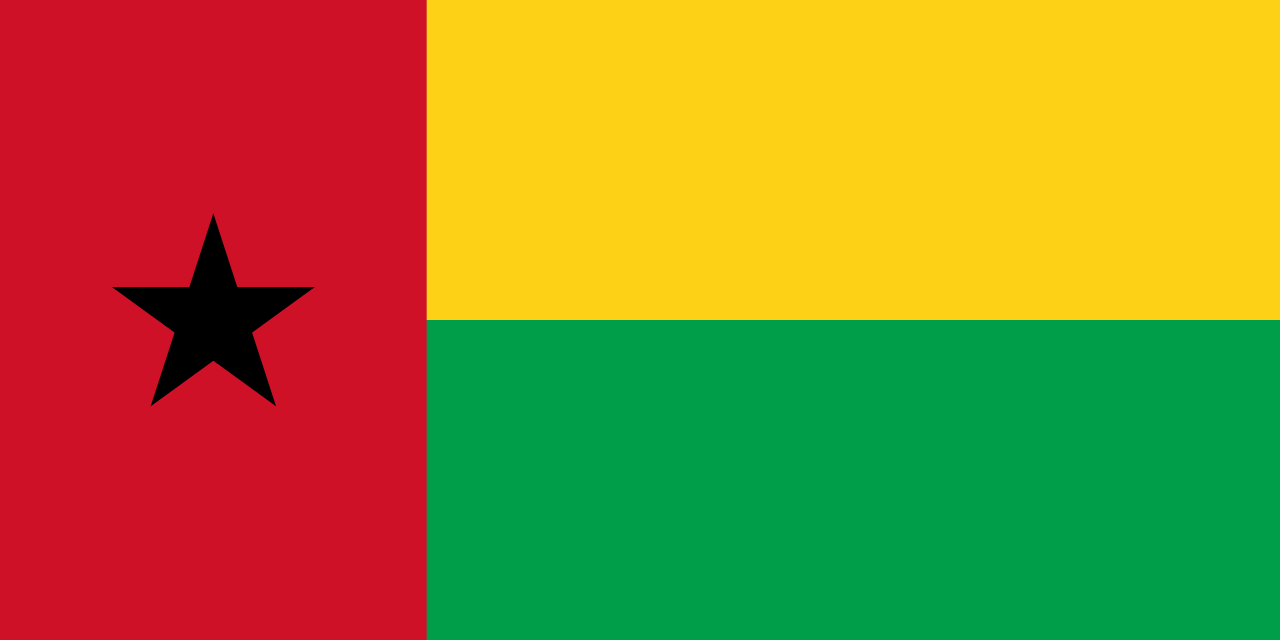 From Paris ambassy on October 27, 2020.
Open from May 27 providing a pcr test of less than 3 days.
From https://travelbans.org on October 27, 2020.
*Entry to Guinea-Bissau: Land and sea borders have now re-opened and commercial air links have resumed. All those entering Guinea Bissau must present a negative COVID-19 test result from an accredited institution, taken within the previous 72 hours. You will also have to take a COVID test within 72 hours of your departure from Guinea Bissau. You may also be required to fill in a form with information on your origin and contacts. If you display any symptoms for COVID-19 on arrival, you will be tested again, and have to remain in isolation at your place of residence until results are delivered. If someone on your flight is thought to have COVID-19, you may be required to isolate at one location for 14 days and be monitored by the health authorities.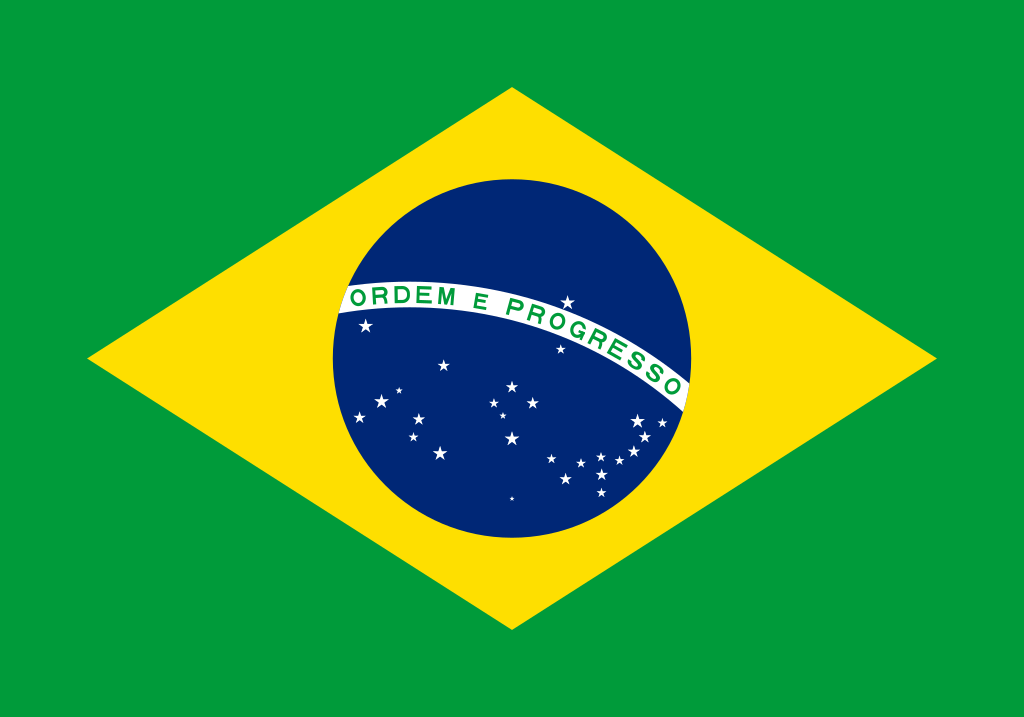 From http://www.pe.gov.br/b/23476 on September 1, 2020.
Fernando de Noronha: opened presenting a POSITIVE pcr test of more than 20 days or an antibody test of less than 90 days. Quick tests not accepted.
Rest of Brazil: open to arrive by plane but not by boat.
From https://travelbans.org on October 27, 2020.
Latest News: Extension of travel restrictions on land and sea borders through at least 23 October (OSAC, 28.09.2020) Government authorizes entry of foreigners through airports (Prensa Latina, 26.09.2020). Government reopens international air travel to foreign tourists (Reuters, 29.07.2020)
International Restrictions:
Brazil has reopened air borders. Limited direct commercial flights are operating. Non-resident foreign nationals are allowed to enter Brazil by air, except at airports in the states of Mato Grosso do Sul, Paraiba, Rondonia, Rio Grande do Sul and Tocantins. This is subject to regular entry requirements. Short term travellers staying up to 90 days in Brazil will need to present the airline company proof of travel insurance with complete coverage for the duration of their stay. Brazil has closed its land borders, except to Brazilian citizens, resident foreign nationals and foreign spouses, children, parents or guardians of a Brazilian national (until 28 August). The Brazilian government has also imposed a ban on foreigners disembarking in any port or other maritime location on Brazilian territory regardless of their nationality. The restriction does not apply to resident foreigners and foreign spouses, children, parents or custodians of a Brazilian national.
Transit: Passengers are allowed to freely transit as long as they do not leave the international airport area and have a ticket for onward travel.
Internal Restrictions:
*Travel in Brazil: Restrictions vary from city to city. The use of face masks in streets, public spaces such as parks, and on public transport including taxis is mandatory across the country. There are additional local requirements for the compulsory use of masks in other places, such as shops and gyms, in various cities including São Paulo, Rio de Janeiro, Belo Horizonte and Brasília. Social isolation measures have been lifted to an extent in some parts of the country, but localised lockdowns continue to varying degrees. You should refer to official guidance in your location for details of what preventative measures are in place and how you can comply with them. Failing to comply with these rules may result in a fine.
*Accommodation: Some accommodation options are open such as hotels, hostels and private rentals but this varies area by area. Some popular beach areas remain closed to non-residents. Check with your accommodation provider what facilities, including restaurants, are available.
*Public spaces and services: The situation varies around Brazil, Many non-essential services that were closed (i.e. restaurants, shops and bars) are now starting to reopen in some cities. Some tourist attractions, cinemas and theatres remain closed, and in Rio de Janeiro access to the beach is restricted to exercise only. In practice this means that you can now go to the beach, but that the barracas which rent out umbrellas and chairs are not operating.
From https://travelbans.org on October 27, 2020.
Argentina Latest News: Argentina to reopen its air borders on 2 November (AlKhalej Today, 25.10.2020). Government will allow domestic flights, long-distance buses to operate starting 16 October (La Nacion,14.10.2020). Possible return of commercial flights on weekends after months of standstill caused by COVID-19 pandemic (BA Times, 13.10.2020).
International Restrictions:
Government announced commercial flights may resume in October. The Transport Ministry is studying on the possible return of commercial flights on Saturdays and Sundays. Borders remain open for departure, but there are only a limited number of exceptional international flights. The borders remain open for departures. While the Argentine government is permitting a limited number of exceptional international flights, all scheduled international flights have been suspended until until 1 September. Borders remain open for departures. Travel from your accommodation to the airport is possible if you have a valid plane ticket and are not showing any symptoms of coronavirus.
Internal Restrictions:
Argentina remains under a nationwide quarantine until at least midnight on 8 November. The restrictions imposed vary significantly between provinces. In most parts of Argentina, you are required to cover your nose and mouth with a facemask or other garment whenever you go out in public. In some parts of the country free movement is allowed within each jurisdiction provided that social distancing rules are adhered to. In all cases you are allowed to travel to an airport if you have a flight booked and you can make single person journeys to buy necessities, such as medicines or foodstuffs, in your local area.
You should check what measures apply in your location in the Ministry of Health website (in Spanish). You could be subject to a financial penalty if you do not abide by local regulations.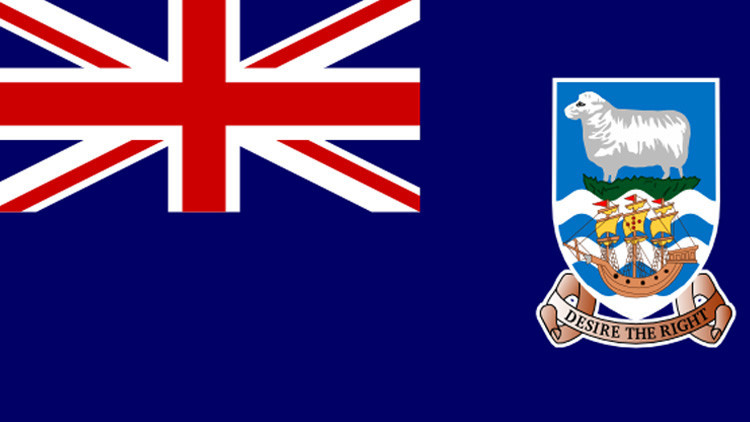 From https://travelbans.org on October 27, 2020.
Passengers are not permitted to enter Falklands Islands.
This does not apply to the following passengers, provided they submit the "Passenger Information Form" upon arrival in Falkland Islands:

Nationals and residents of Falkland Islands,

Passengers who hold a Falkland Islands work permit or Falkland Islands status,

British Forces South Atlantic Islands (BFSAI) personnel,

Ministry of Defence contractors.
Passengers arriving in the Falkland Islands by air are expected to self-isolate for a period of 14 days.
Cruise vessels will be allowed to call into the Falkland Islands if: everyone on board has been on board for a minimum of 14 days, no-one on board is suffering from symptoms which makes them a "suspect case" for Covid-19.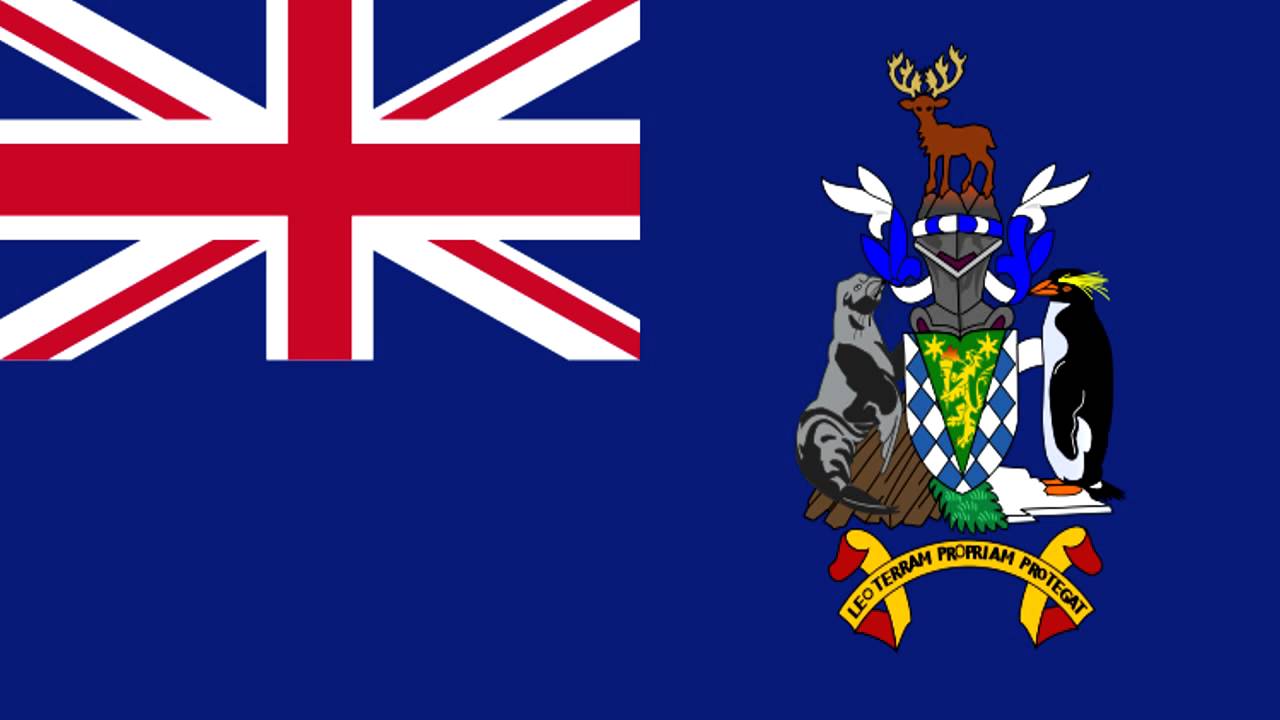 South Georgia and the South Sandwich Islands
From https://travelbans.org on October 27, 2020.
Obligation to provide a CRP test of less than 72h.